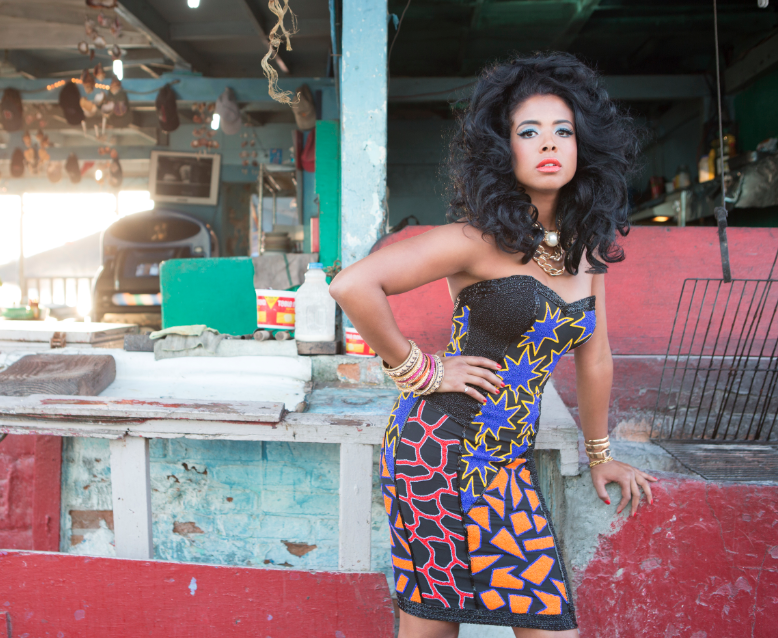 Kelis, is an American singer-songwriter, certified chef and model. She has won several awards and was nominated for two Grammys plus she's released six regular studio albums so far. She has had 10 top ten singles in the United Kingdom alone.
Harlem-bred vocalist Kelis left her parents' home at 16, but continued her education at the famed Fiorello H. LaGuardia High School of Music & Art and Performing Arts. 2 years later with the support of producers The Neptunes, she landed herself a recording deal. In mid-1999, Kelis was singing alongside rap trouble- maker Ol' Dirty Bastard on his cut "Got Your Money," and her signature Technicolor-spiraled afro & color- ful style sparked critics' interests. Kelis captured feminist desires on her debut album Kaleidoscope, released in December 1999. Two years later she released Wanderland. 2003's Tasty followed and yielded the Top Ten Neptunes produced hit "Milkshake." In 2006, her fourth album, Kelis Was Here, was released and led by the duly assertive "Bossy."
Food is Kelis' brand new album produced by Dave Sitek of TV on the Radio. The record mints a sound that's rootsy without ever being self-consciously retro, that pitches live horns and gospel organ against electronics, that for all its classic soul and funk influences, couldn't have been made any time but now. Her set at Sea Sessions was absolutely awesome!!!