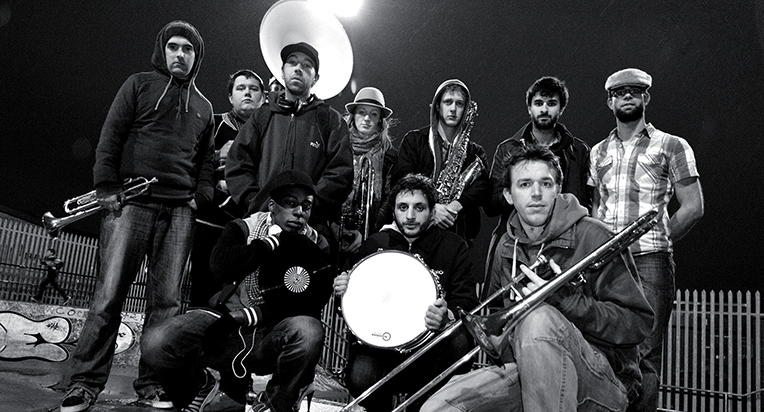 RBB have already established a big live reputation as a headline act, and have played packed-out shows at venues around the UK and Europe. In the last year, they have appeared alongside acts including Grandmaster Flash, Public Enemy, Xavier Rudd, The Apples, Quantic, Craig Charles, Rodney P & Skitz, Ms. Dynamite and more.
A hit with crowds across Europe, the band have played at festivals including Secret Garden Party, Sea Sessions Ireland, Kendal Calling, and several times at Soundwave Croatia, warming up for artists such as DJ Shadow and DJ Yoda.
The band release their debut album, 'RBB: Rhymes, Beats & Brass' in July 2014, which sees them further develop their hard-edged brass sound – combining raw brass funk with the vocals of MC V3xation and scratch DJ Zxodiac – as well as a series of remixes, including an appearance on The Herbaliser's 'There Were Seven: Remixes' album.
They've played for Sea Sessions in Ireland plus a tour in early 2014.