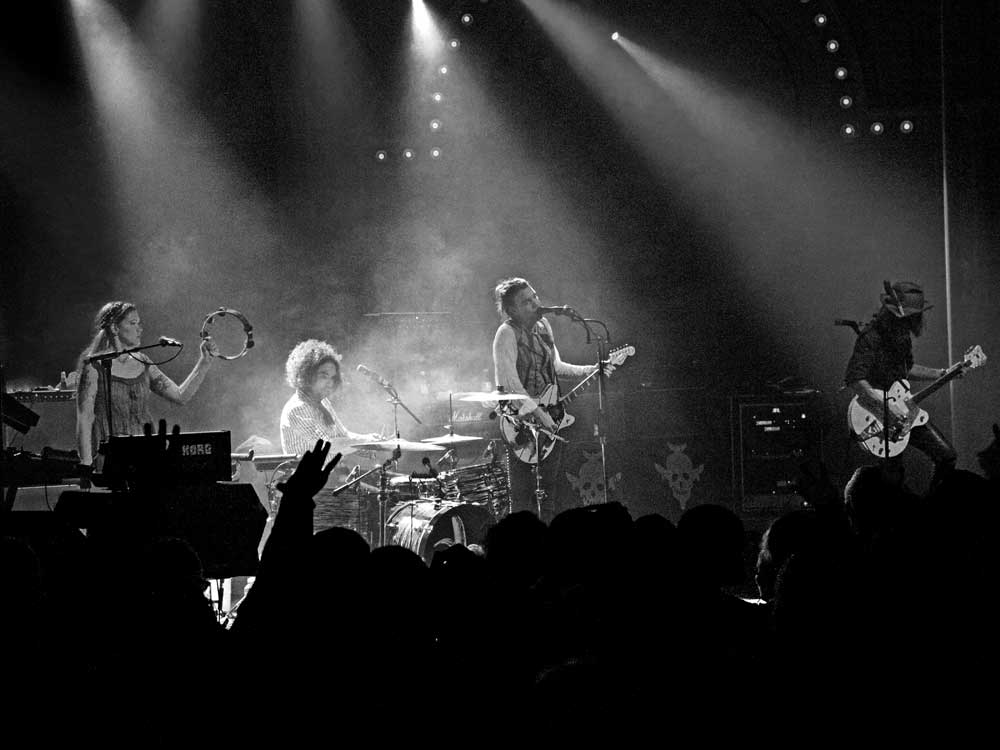 The Dandy Warhols were formed in Portland, Oregon in 1994, consisting ofCourtney Taylor (vocals, guitar), Zia McCabe (keyboards), Peter Holmstrom (guitar), and Eric Hedford (drums).
The Dandy Warhols have always been musical outliers, dabbling in garage, psych-rock, shoegaze, electronica, glam, and classic rock, but never quite settling in one groove (or style) for long.
The Dandys anchored this atmospheric music with some of their punchiest songs to date, as well as the occasional bit of levity. "Shakin'" is a gasp of Elastica-style Britpop with choppy riffs and drums, "Get Off" is concise power-pop, and "Horse Pills" is a tornadic punk vortex. "Bohemian Like You," is also the band's biggest hit, an effortless pop song with more than a few nods to The Rolling Stones, it boasts creeping organ, Bowie-with-a-cold vocals from Taylor-Taylor, and shambling percussion. What stands out today is how The Dandy Warhols had the uncanny ability to analyse the hedonism and music industry nonsense around them, while never letting either distraction derail its vision. The band revelled in its unique position as participants and chroniclers—and never believed its own hype.
www.dandywarhols.com