Cork. Cyrpus Avenue. Nov 7. http://www.ticketmaster.ie/Beardyman-tickets/artist/41789
Dublin. Opium Rooms. Nov 8. http://www.whelanslive.com/index.php/beardyman-in-the-opium-rooms/
He's just finished a sell out Edinburgh run. He's got a one album per hour Youtube show with, Jack Black and Peter Serafinowicz. Tim Minchin is up next as far as we know. No 2 shows are ever alike and he claims Ireland is his favourite place in the world to play. "Sorry rest of the world but Ireland is my favourite place in the world to play."
Beardyman uses his custom built BEARDYTRON_5000mkII (the world's most advanced live music production system) to record, loop and produce his voice to create live and improvised music that sounds like it took weeks to produce in a top recording studio. He'll make you want to dance your arms off and always makes you wonder how the hell he does it.
He's shared stages with everyone from Orbital to Skrillex, Grooverider to Bill Bailey, Jazzy Jeff to Blondie and after the massive hit form last year,  "Eat, Sleep, Rave Repeat", a collaboration with Fat Boy Slim, Riva Starr and Calvin Harris, he's just finished his second album which should be out late this Autumn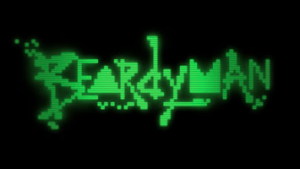 . Rumour has it it's called "Directions." He says he'd like to try out some of the new material from  the album and he's just updated the BEARDYTRON_5000 to unleash his creativity and performance even further. We strongly advise you direct yourself in the direction of one of these forthcoming shows.