From RTE.IE
Sea Sessions in Bundoran Co. Donegal – the only surf and music festival in Ireland. And the best one. Here are ten reasons why… 
The Sea Sessions Festival kicked off last weekend for three days of awesome music and cool waves; established artists such as The Coronas, All Tvvins and Primal Scream joined emerging talented ones such as Wolves of Youth, Talos and Little Hours to blow the roof off this weekend on the beautiful Wild Atlantic Way. As a French person, I've never seen such a cool festival – and here are the reasons why it just might be the best one in Ireland.
1. The line-up
Every year is a blast at Sea Sessions! It's Donegal's biggest music festival, and a chance for the people out there (and Donegal is pretty out there) to see some of the most exciting acts in music right now. For the jaded festival goer, it's a totally different experience to see your favourite artists playing on one of Ireland's most beautiful beaches – if not the most beautiful one.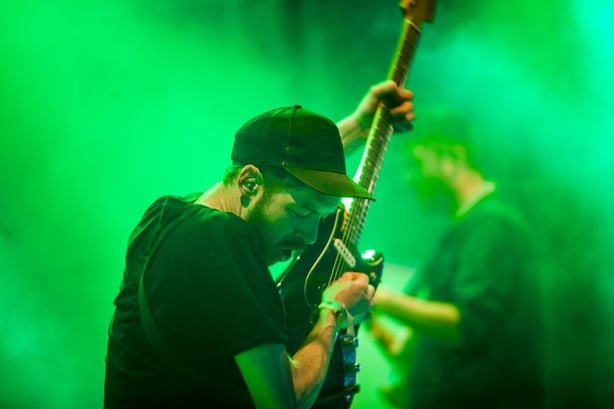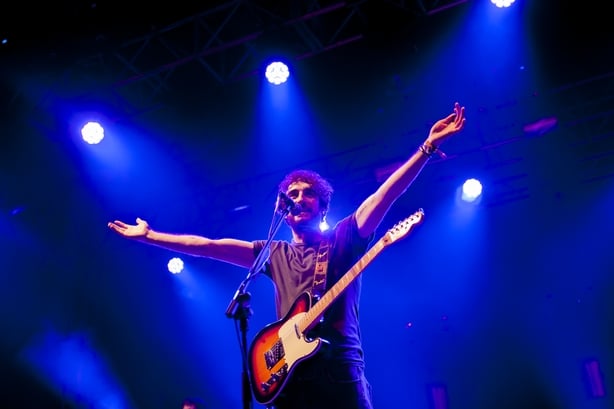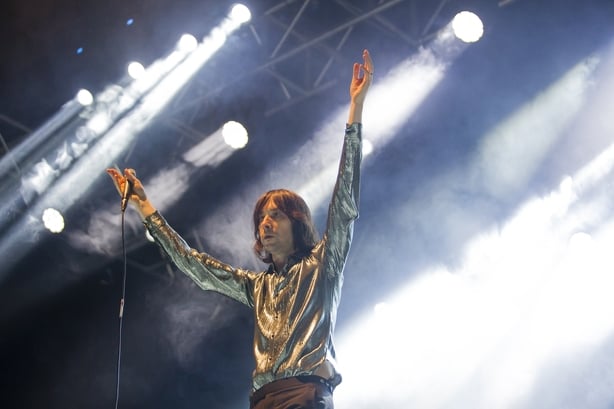 2. They give a chance to emerging Irish artists
One of the things we love about Sea Sessions is that they're giving a chance for emerging artists to break through and play alongside big names; this year, talented acts like Orchid Collective, Jafaris, and Stomptown Brass blew us away on different stages. The Festival also organizes the Unsigned Sessions, giving new acts a shot – this year the winners were Wolff and Étáin.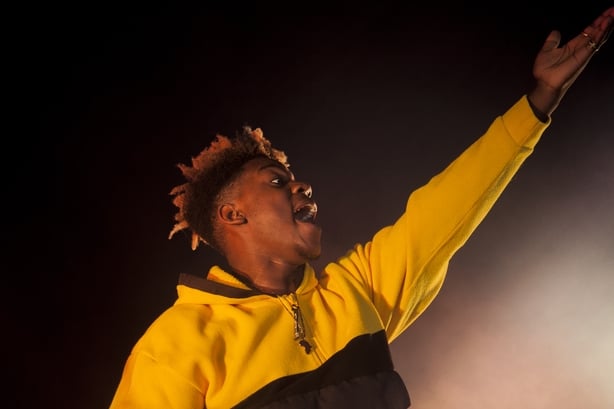 3.The breathtaking location
Named the "Coolest Place on the Planet" by National Geographic Traveller Magazine, Donegal is absolutely stunning. And Bundoran especially! When you arrive in the small town, your eyes are immediately caught by the vertiginous cliffs and the beauty of the main beach, where the festival is located.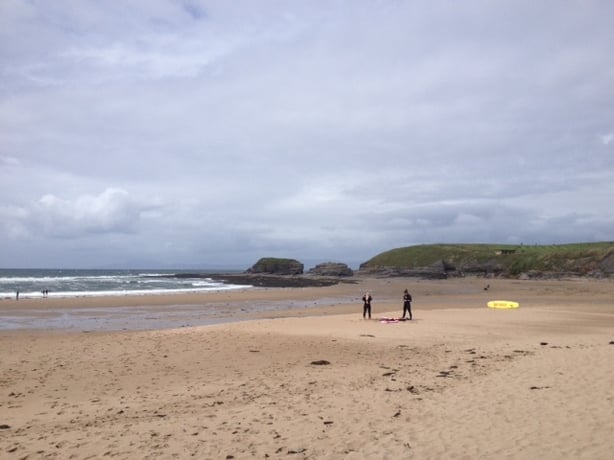 4. It's much more than just a music festival
Sea Sessions is not only about music – it's the premier surf and music festival in Ireland, no less. So in between gigs, you can take your board and go for a surf, a swim or just grab your skateboard for some nice flips. We told you it was the coolest…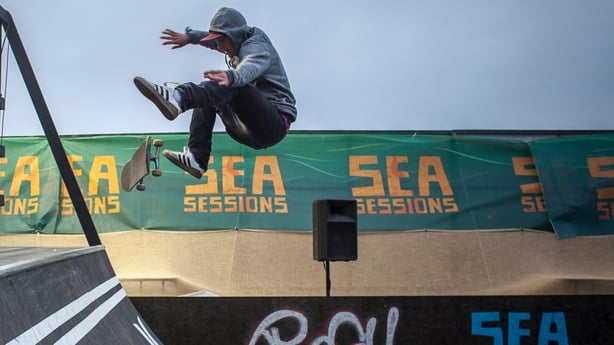 5. Bundoran 
Bundoran is a beautiful coastal town and above all, a surfer's paradise. You'll find nice pubs such as the Chasing Bull and Brennan's, and some really cool surf shops and restaurants. The local people are the nicest you'll ever meet. It might be the surf vibes floating in the air. You should go.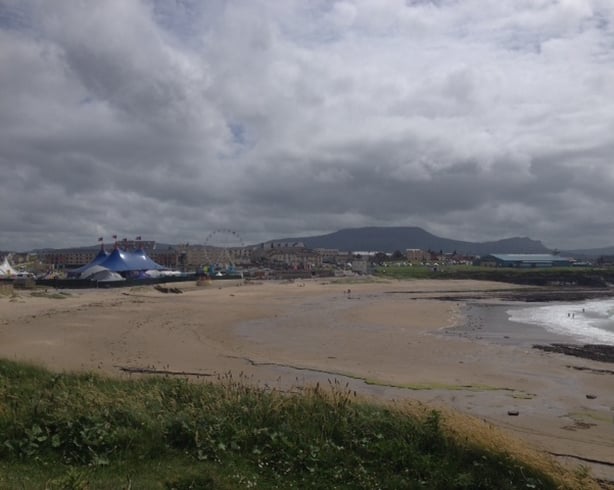 6. The atmosphere 
The Sea Sessions audience are there for sounds, surf and good craic – everybody's cool and open, you meet lovely people all weekend and leave with some great memories!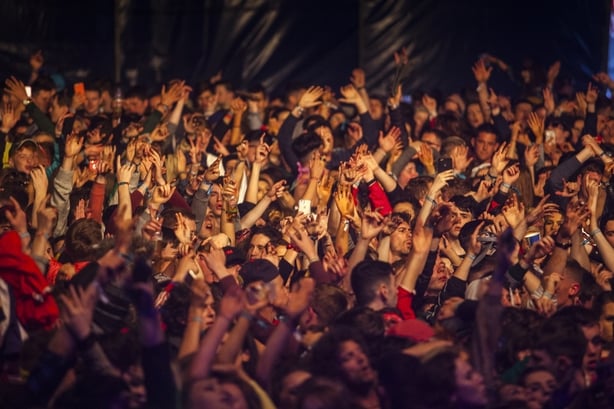 7. The whole town is partying
The small town of Bundoran might seem like a quiet one, but when Sea Sessions time comes around, well, be ready! When the festival ends, the beach party begins. For the weekend, this town is officially on fire.
Three of this year's headliners (among the most talented emerging Irish artists of the moment) gave us their reasons why Sea Sessions is so unique: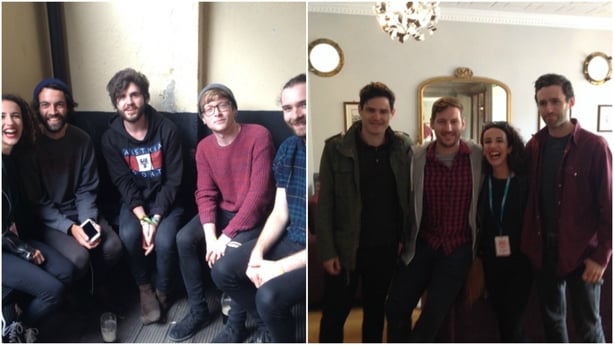 8. This four indie-folk piece composed of David O' Shea (lead vocals, guitar), Shea Tohill (lead guitar, vocals), Hugh O'Neill (bass, vocals) and Darra Doyle (drums, vocals), influenced by Fleet Foxes and Bon Iver, had their last EP produced by no less than Rob Kirwan (U2, Hozier).
It's really cool that it's on the coast and the fact that it's a music festival combined with the whole surfing and skating aspect. It's totally different. A lot of festivals that we would have done, whether it's Electric Picnic, Vantastival or Knockanstockan, they're in fields and forests.

This is in a town and it's very open, you have loads of places where you can spend your time. We already played in Donegal but it's cool to play in a Donegal festival!
9. Started 3 years ago, 10-man brass band (named after a type of coffee) were playing their 'street funk' at the Sea Sessions this year.
When you love surfing and beaches, it's amazing. Walking on the sand towards the main stage is pretty cool. It's really nice to have a festival that gets so many local young people to come along and it's sold out, so obviously it's doing something right! There are so many festivals around the country, it's nice to have something different, and people around here would have to travel quite a long way to go to a bigger music festival… And we're definitely going for a swim tomorrow!"
10. Cork-born Eoin French aka Talos (a beautiful name inspired by Greek mythology) wowed us with his self-described visual electronic-pop, influenced by the '80s, Bowie, Tim Buckley and Anohni. Talos was inspired by the west coast, soaking in the Sea Sessions vibe:
It's a completely different thing. With the cliffs, it's wild, it's elemental.  The setting is what makes it so special, the wilderness. You need to hear over the wind here, it's cool. I really like that. The people seem super into it, too. Everybody! It's kind of a community.
We love you, Sea Sessions. We love you, Bundoran, See you next year!